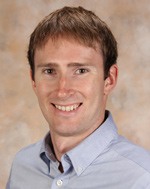 Timothy Mess, PA-C
Tim joined Dr. Carlson at Chippewa Valley Orthopedics in July 2013. Tim grew up in Phillips, WI where he graduated as salutatorian from Phillips High School. Tim worked as a certified nursing assistant, as well as an EMT while obtaining his Bachelor of Science degree in Biology from University of Wisconsin – Madison where he graduated in December 2009 with honors.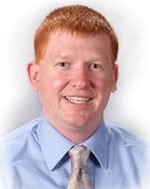 Jeffrey Ehrhard, LAT
Jeff is a 1997 Graduate of Eau Claire North High School. He earned both his Undergraduate (2001) and Masters (2004) degrees from The University of Wisconsin Eau Claire. He has a special interest in ACL prevention for athletes. In his free time he enjoys: hiking, fishing, reading, travelling, biking, and spending time with his family.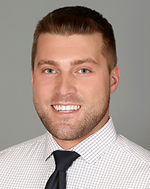 Connor Olson, PA-C, LAT
Connor is the newest member of Dr. Carlson's team, joining Chippewa Valley Orthopedics in June of 2022. He was raised in the area where he graduated from Altoona High School in 2015 as salutatorian. Connor then attended Gustavus Adolphus College where he graduated magna cum laude with his Bachelor of Arts in Athletic Training.