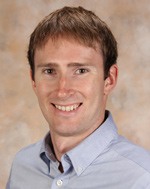 Timothy Mess, PA-C
Tim joined Dr. Carlson at Chippewa Valley Orthopedics in July 2013. Tim grew up in Phillips, WI where he graduated as salutatorian from Phillips High School. Tim worked as a certified nursing assistant, as well as an EMT while obtaining his Bachelor of Science degree in Biology from University of Wisconsin – Madison where he graduated in December 2009 with honors.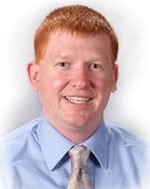 Jeffrey Ehrhard, LAT
Jeff is a 1997 Graduate of Eau Claire North High School. He earned both his Undergraduate (2001) and Masters (2004) degrees from The University of Wisconsin Eau Claire. He has a special interest in ACL prevention for athletes. In his free time he enjoys: hiking, fishing, reading, travelling, biking, and spending time with his family.